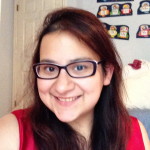 Software Developer, Engineering Manager, Mom and Creator.
Howdy! Welcome to my space! I hope this gives you a little insight into who I am, what I love and where I'm coming from. Feel free to email me if you'd like to connect or have a question for me.
A little personal info
I'm married to the amazing Jennifer Kramer and have two awesome kiddos! We've got a little corgi named Hilda, who is usually up to trouble. We like to chill, tell stories, make smores and travel. We hope to get to all 7 continents before our oldest turns 13. We're down to just South America and Antarctica, which we can hopefully get done in one trip! Ask me about kids and travel advice, I can share wins, losses, anecdotes and which credit card has the best benefits. I can also tell you that a picky 6 year old can indeed visit Japan and Morocco and survive.
Work
I've been working in tech for several years and have loved it. After doing software development, I began to technically lead and manage engineering teams. I've been doing that and still coding when I can for two years and have found my happy place. I love solving technical problems and that will never go away, but my life has always been to mentor, help and move things forward. Engineering management has been such a natural transition for me. I thoroughly enjoy the management aspects as well as the technical problems that arise. There's not always a simple solution, but there's always a way forward. Finding the best one we can at the time taking into consideration, time, level of effort and meeting deadlines, is a puzzle I enjoy.
Volunteering
I also organize for PyTexas and PyLadies ATX, though I've scaled it back recently to focus on my work life balance.  I speak about Python, organizing, diversity and tech in general. I've served on the SXSW Advisory board and am so hopeful about getting back to our conferences soon! Mainly I'm highly motivated to get more women and traditionally underrepresented groups into technology. As an older hispanic queer woman, I know how hard it is to see yourself in this field when there are very few people there that look like you or are willing to help. There's a lot of rhetoric around this, but action is always what matters. I work to mentor and show up to work as my weird self.
Hobbies
I'm a crafter. I like small sewing and crochet projects. I made a ton of baby blocks and amigurumi dolls when my kids were smaller. I've done some fun projects at a local electronic art school called Dadageek. Mainly I just like to find quirky things to make and learn how to do it.