I started this blog to chronicle the challenges and triumphs of being a mother and a technologist. A woman on a career path change. While it'll continue to be that. I need to interject another piece to my narrative. This is a part of me. Many people try to stay away from pain and loss and reality, but it happens. More than many people realize.
5 years ago today I gave birth to my first son, 17 weeks early. William Alejandro Kramer was born at about 5 in the morning. His lungs weren't really ready to take that first breath, but with help he did. I was able to see him before they whisked him away to the NICU and he was perfect. Tiny, but perfect. We knew a family that had, had a 23 week old girl and she was at the time around 4. She was not without problems, but thriving. So we had hope. We held onto hope for about 24 hours. But early the next day we spoke to the neonatologist and found out that William would not be a miracle little boy. He would die. It was a painful morning. And now 5 years later, I still recall the tears the doctors, nurses and we shared in that sterile room. That day was full of firsts and lasts for William and at the end of the day we were able to spend a few hours holding him and talking to him in a private room before he finally left us.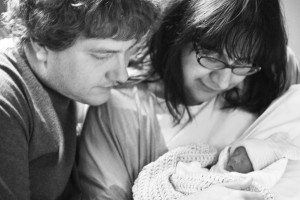 I have a separate site for little William where I posted pictures, stories and videos a few months after his death. If you interested or if you've gone through something similar, message me and I'll share it with you.
Today we will celebrate his birth and his life. We'll have cake and talk to our two other children about him. We'll be happy to have known him. Tears will be shed, but happiness will prevail. We are better for having had him in our lives.
Tomorrow will be a quiet day. I may not be full of the happiness I have today, and that's ok. William will always be a part of our lives, and mourning him is a part of that.
Life is precious. Cherish it. Live it fully. Be kind to one another.